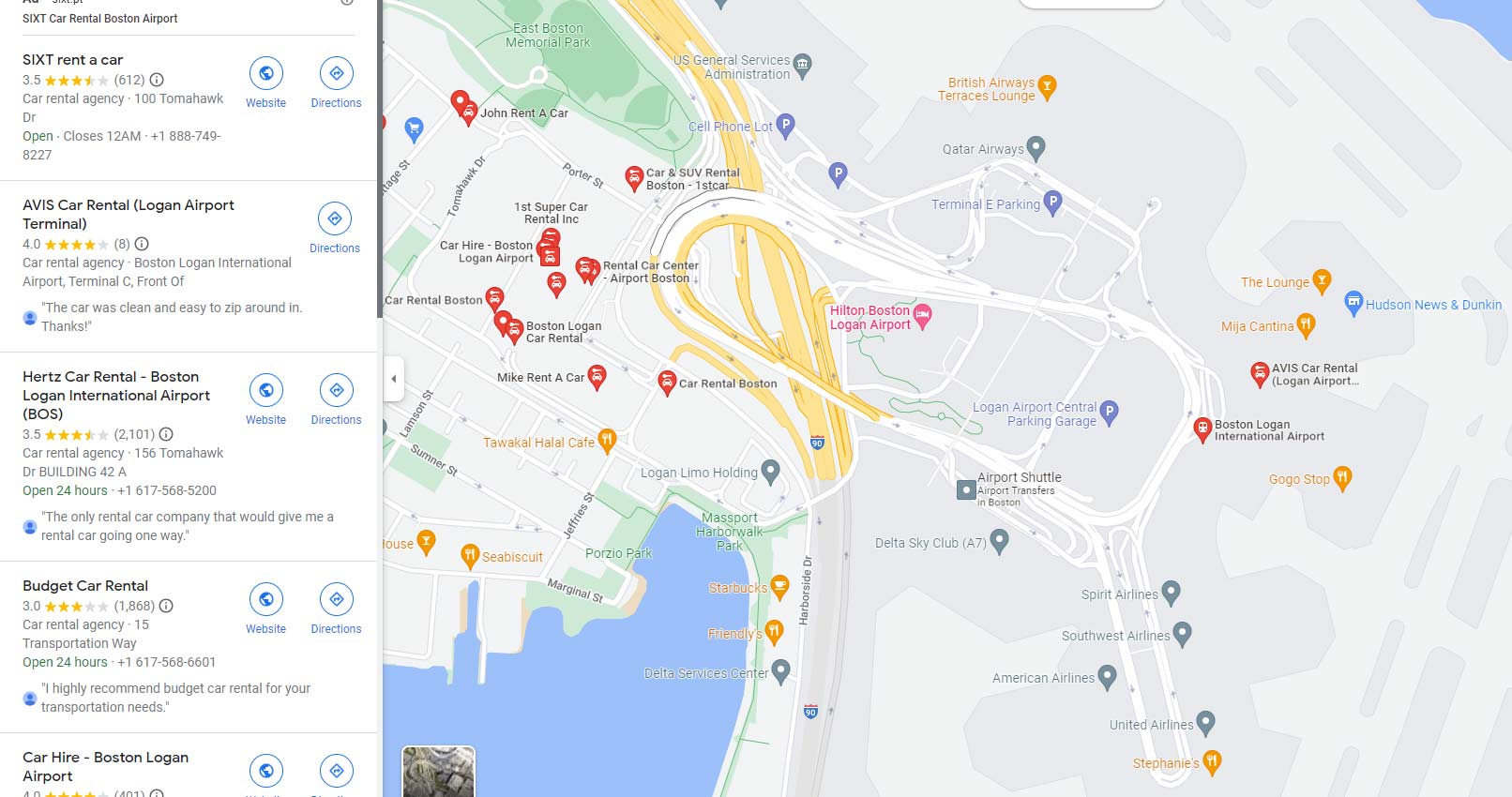 Passengers who have a driver's license can easily and quickly rent a car right near the airport. There are many companies that provide this service. We will talk more about companies a little later.
There are two ways to rent a car. The first way is to do it on the spot, that is, to come to the Boston Rental Car Center. The second way is to book a car in advance. The second option is more preferable. Firstly, many companies provide discounts to customers who order the service via the Internet. Secondly, in this case, you will be sure that the required car will be waiting for you on the spot. Otherwise, the vehicle may not be available, and you will have to choose from what is provided.
The procedure for booking a car online is very simple. You need to specify the time when you plan to pick up the car, and the time when you will return the vehicle. If your flight is delayed or canceled, you will need to notify the company in advance.
About Boston Airport rental car locations
There is no need for you to know the exact location of car rental points, because a special shuttle can take you to this place. This transport departs from the airport and delivers passengers to the required place in a few minutes. Rides on the Boston Logan rental car shuttle are free. The stops of this transport are at the lower level of each terminal.
If it is still important for you to find out exactly where this or that car rental point is located, you can use the Boston Logan car rental map. Use your phone, computer or tablet to quickly find a location that interests you.
Companies that provide car rental services
To get a vehicle at your disposal, you can use the services of one of 13 companies. Each of them has its own vehicle fleet, prices and rental conditions. Let's take a look at a list of these companies.
Advantage: +1 800-777-5500, www.advantage.com.
Alamo: +1 833-230-5696, www.alamo.com.
Avis: +1 617-568-6600, www.avis.com.
Boston Rental Car Center: carrental.town.
Budget: +1 617-568-6601, www.budget.com.
Caro: +1 860-508-5997, carocar.net.
Dollar: +1 866-434-2226, www.dollar.com.
Enterprise: +1 833-230-5695, www.enterprise.com.
Hertz: +1 617-568-5200, www.hertz.com.
National: +1 833-230-5697, www.nationalcar.com.
Payless: +1 617-561-0139, www.paylesscar.com.
Sixt: +1 888-749-8227, www.sixt.com.
Thrifty: +1 877-283-0898, www.thrifty.com.
Before renting a car, we recommend discussing with the company all the details of cooperation. For example, it is important to get information about car rental returns at Logan Airport.
It is also worth mentioning that the cost of renting a car depends on the rental period: the longer this period, the less money you need to pay for each day. If you have additional questions regarding this service, use the telephone numbers above. We also recommend visiting the official website of the company that interests you. Most likely, you will find answers to all your questions there.