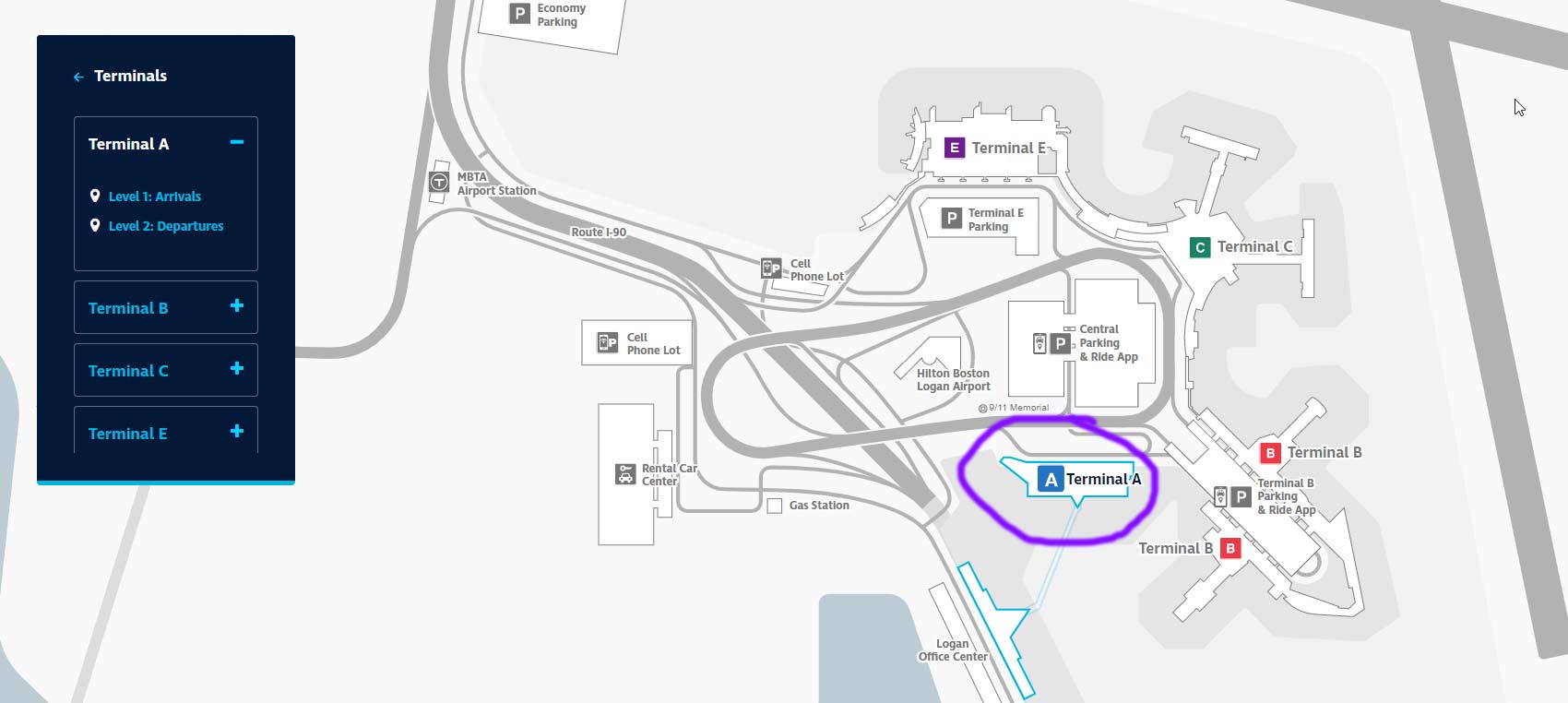 This terminal was renovated in 2005, after which it became accessible to passengers. The facility is designed to serve domestic flights. The terminal is divided into two parts: Satellite Concourse and The Main Terminal. Passengers can move between these parts using an underground walkway. Satellite Concourse has gates A13-A22. The Main Terminal has gates A1-A11.
If you want to get to any other terminal from here, you can use the Massport Shuttle Buses. This is a special type of transport designed for passengers. It runs between terminals and makes stops near some important locations (for example, near the Car Rental Center). Travel between terminals is free. The passenger can take any luggage.
Levels of Logan Airport terminal A
This terminal has two levels.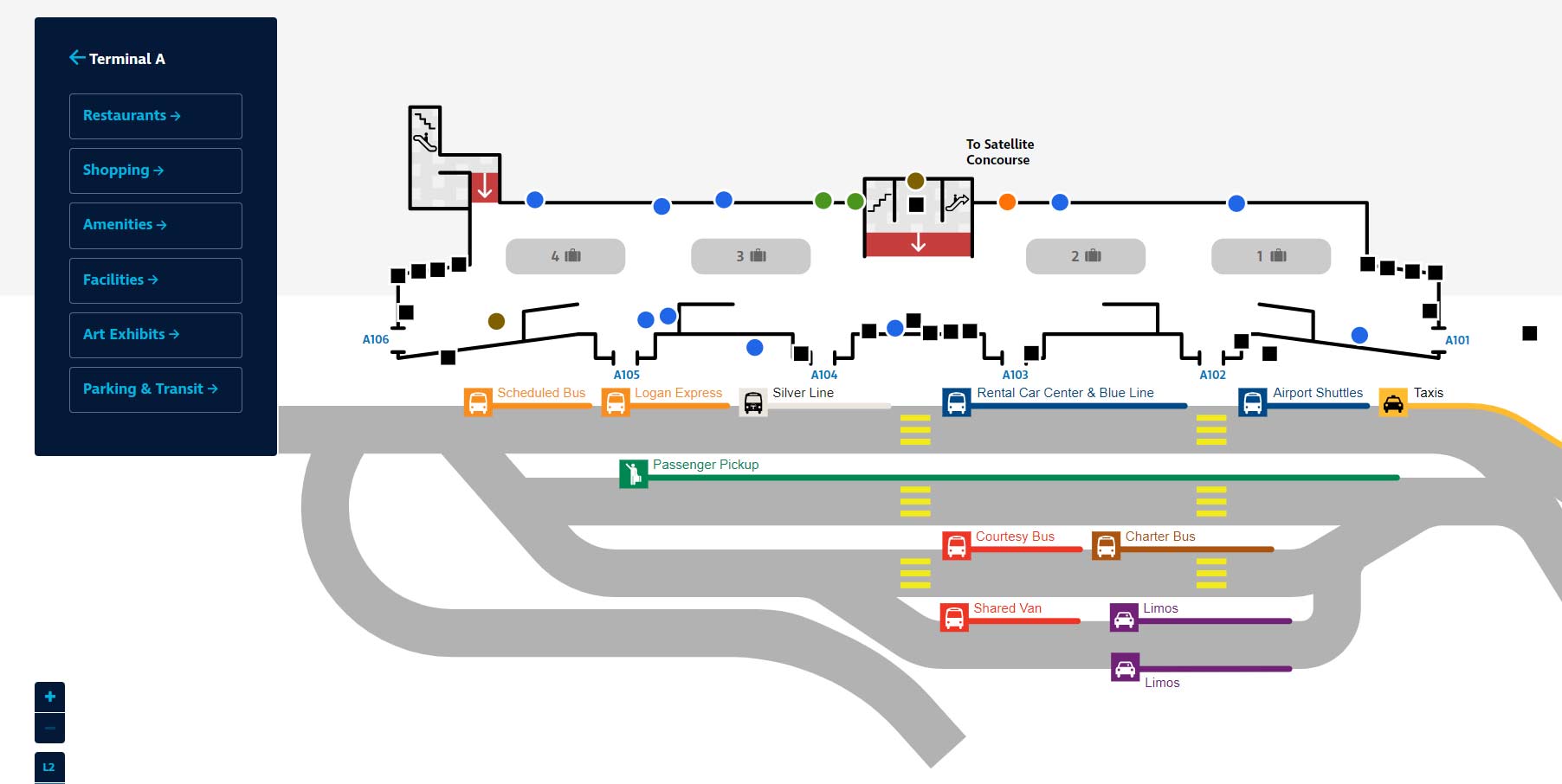 Level 1 is the arrivals area. You can find the baggage claim here. There are also transport stops here: for example, airport shuttles, charter bus, taxis, Logan Express, shared vans. There is a special space organized for passengers pick up.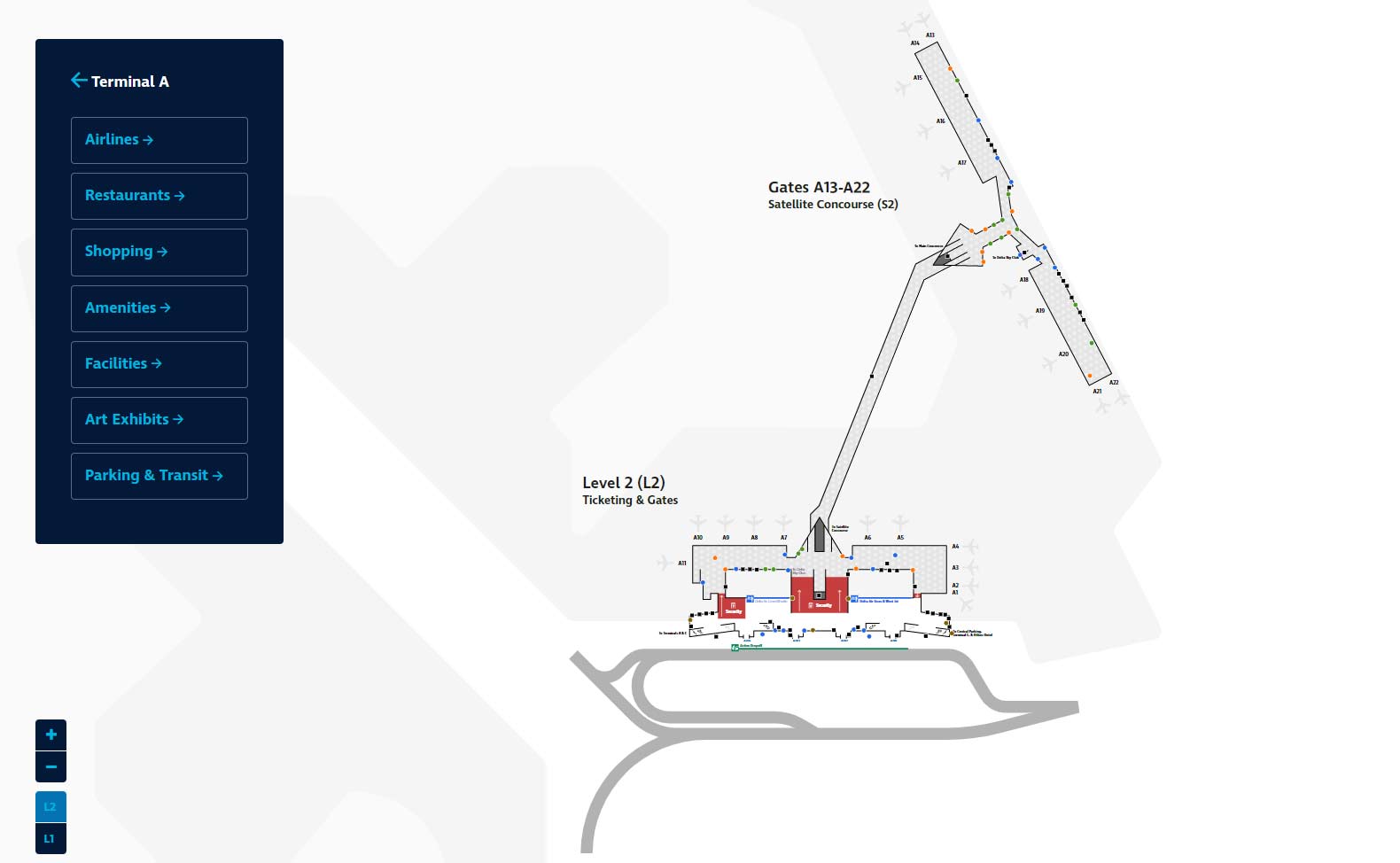 Level 2 is for departures. Several shops and a food court are at the service of passengers. Also you can find a walkway with which you can get to terminal E, to the parking lot and to the hotel.
If you want to find some location, we recommend using the terminal A Boston Logan map. This map can be opened on a smartphone, tablet or computer. On the screen you will see all the useful places available to passengers. In addition, you can ask the airport staff for help if you encounter any difficulties.
Services of terminal A in Boston Logan Airport
The airport administration has made sure that passengers have access to all the services that are needed for a comfortable pastime. Let's start with the classic points: this terminal has restaurants, cafes, small and large shops (including Duty Free, of course).
Passengers can use ATMs and can visit a currency exchange office. If you are traveling with a pet, the pet relief area will come in handy.
Passengers traveling with children will be happy to know that this terminal has family restrooms. There is a special place where staff can help a child with autism who is stressed because of the flight. Specialists will help the child to calm down.
If you want to know about all the services that this terminal has, we recommend using the above-mentioned online map.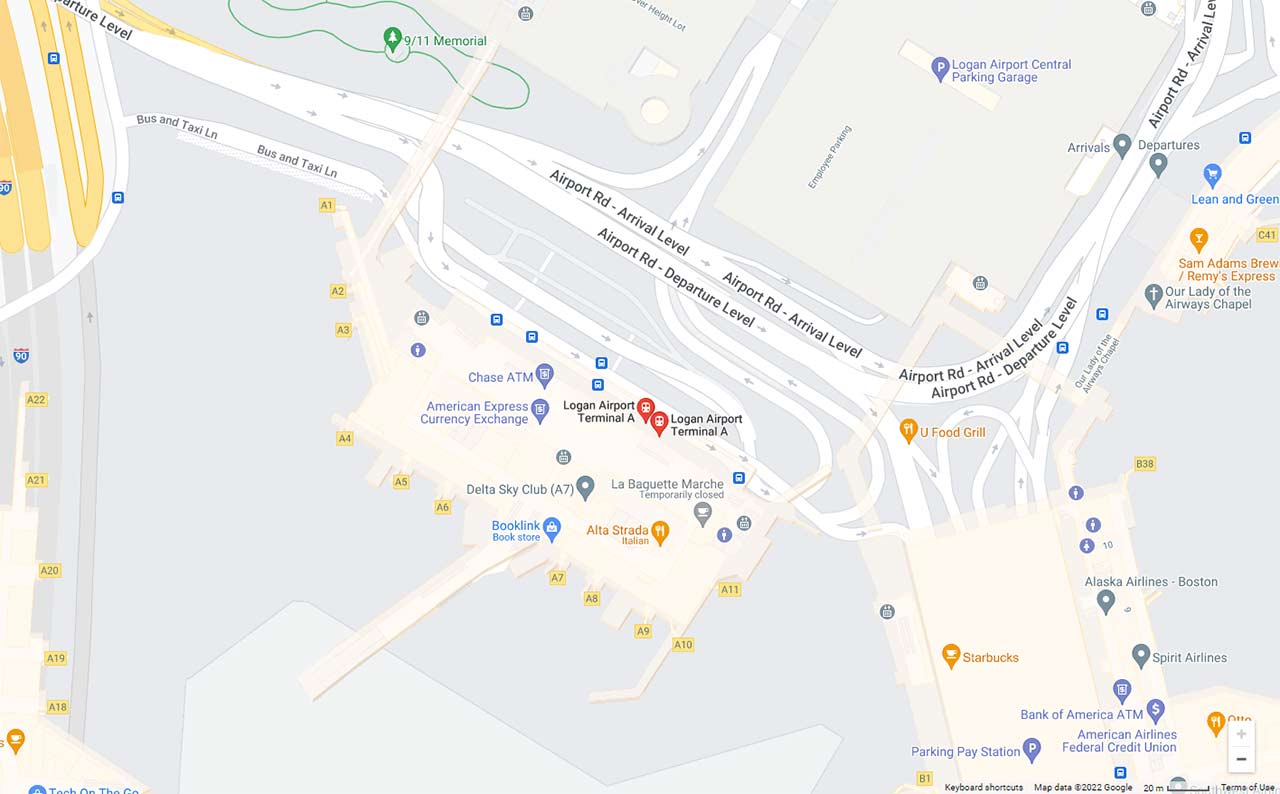 Lounges in Boston terminal A
Lounges are special locations designed for people who want to wait for their flight in comfort and tranquility. This is a great solution for passengers whose flight is delayed or cancelled. In addition, lounges are popular with people whose flights leave early in the morning. You can take a nap, drink coffee, read a newspaper here.
This terminal has two lounge areas. Both locations are organized by Delta Air Lines (an American company). Each lounge has its own opening hours, so we recommend that you check for up-to-date information before each trip.
If you visit the lounge, you can eat, drink an alcoholic or non-alcoholic drink, read a magazine or newspaper, watch TV, use wireless internet. Lounges are equipped with modern comfortable furniture. These locations are convenient for passengers who travel alone and for people who take a child with them on a trip.