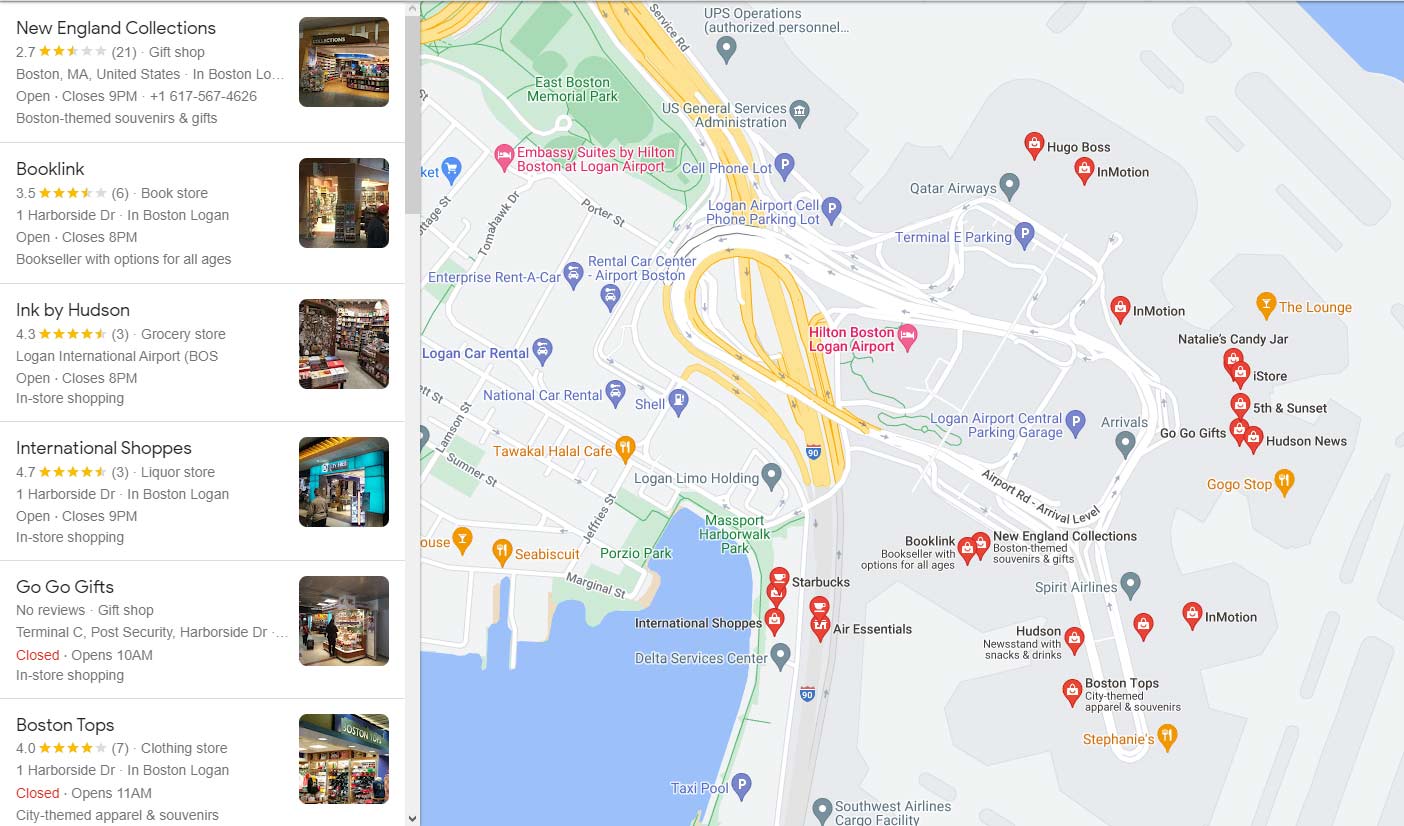 Do you like shopping? You have the opportunity to spend time usefully while waiting for your flight. This airport has many large and small shops with a huge range of goods. Firstly, there is the classic Duty Free, where you can buy souvenirs, clothes, perfumes, jewelry and many other goods. Secondly, there are a large number of specialized private outlets.
You can find a large number of shops in all airport terminals. Recall that there are four terminals here: A, B, C, E. Due to the fact that there are shops on every corner, you don't have to look for a long time for a place where you can spend your money with pleasure. We suggest you familiarize yourself with several popular places that you can find in different terminals.
Shops in terminal A of Boston Logan Airport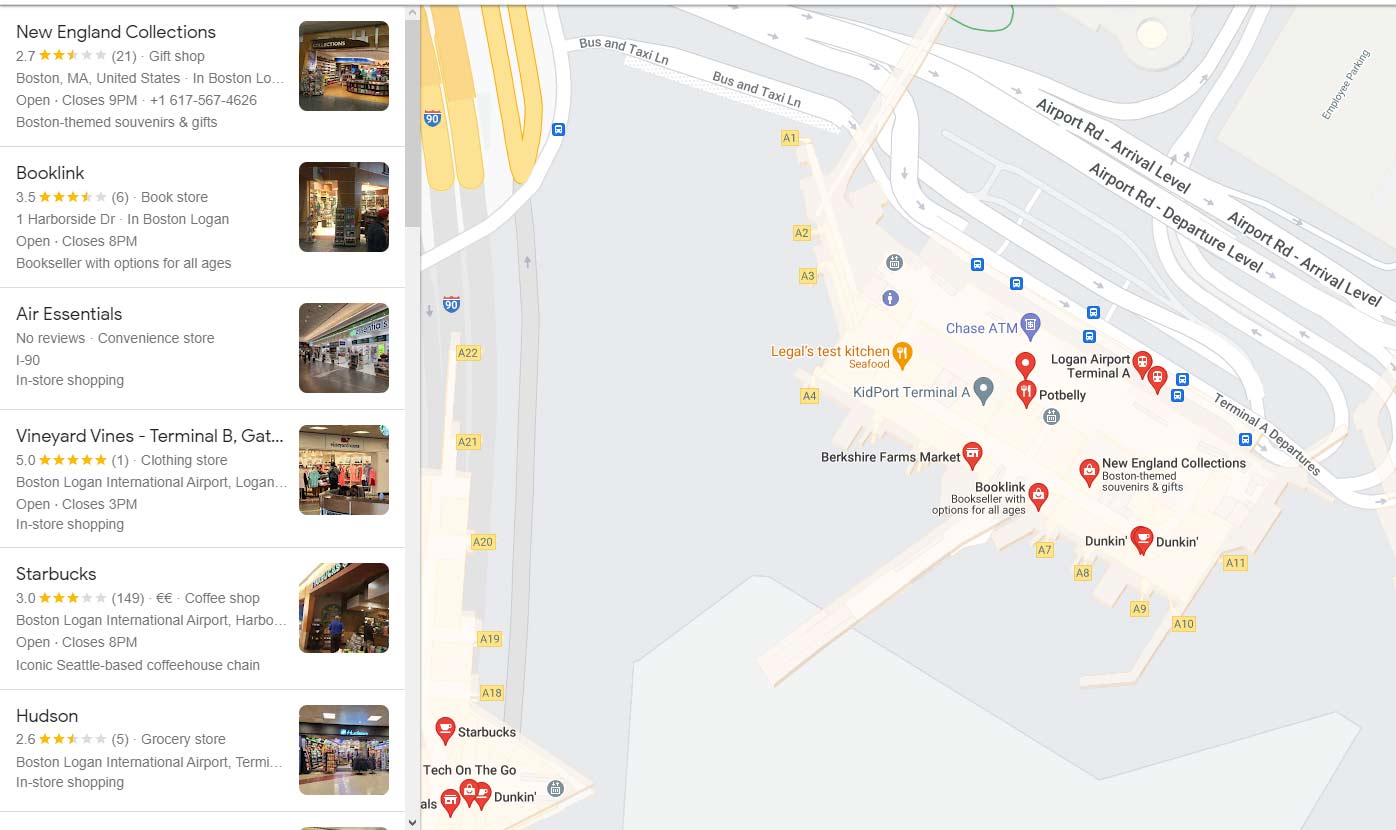 Here you can find 15 stores that are worthy of your attention.
Tumi. This is a travel store. You can buy bags and other useful travel accessories here.
Booklink. You can understand what is sold in this store just by reading its name. Here you can buy books of different genres. Customers speak positively about the range of these stores.
New England Collection. If you want to buy a souvenir or a gift for a loved one, you should definitely come here. Here you can buy soft toys, original clothes, mugs, stationery, simple souvenirs and so on.
Stores have different opening hours. Check this information before your trip, if necessary.
Shopping at terminal B of Boston Airport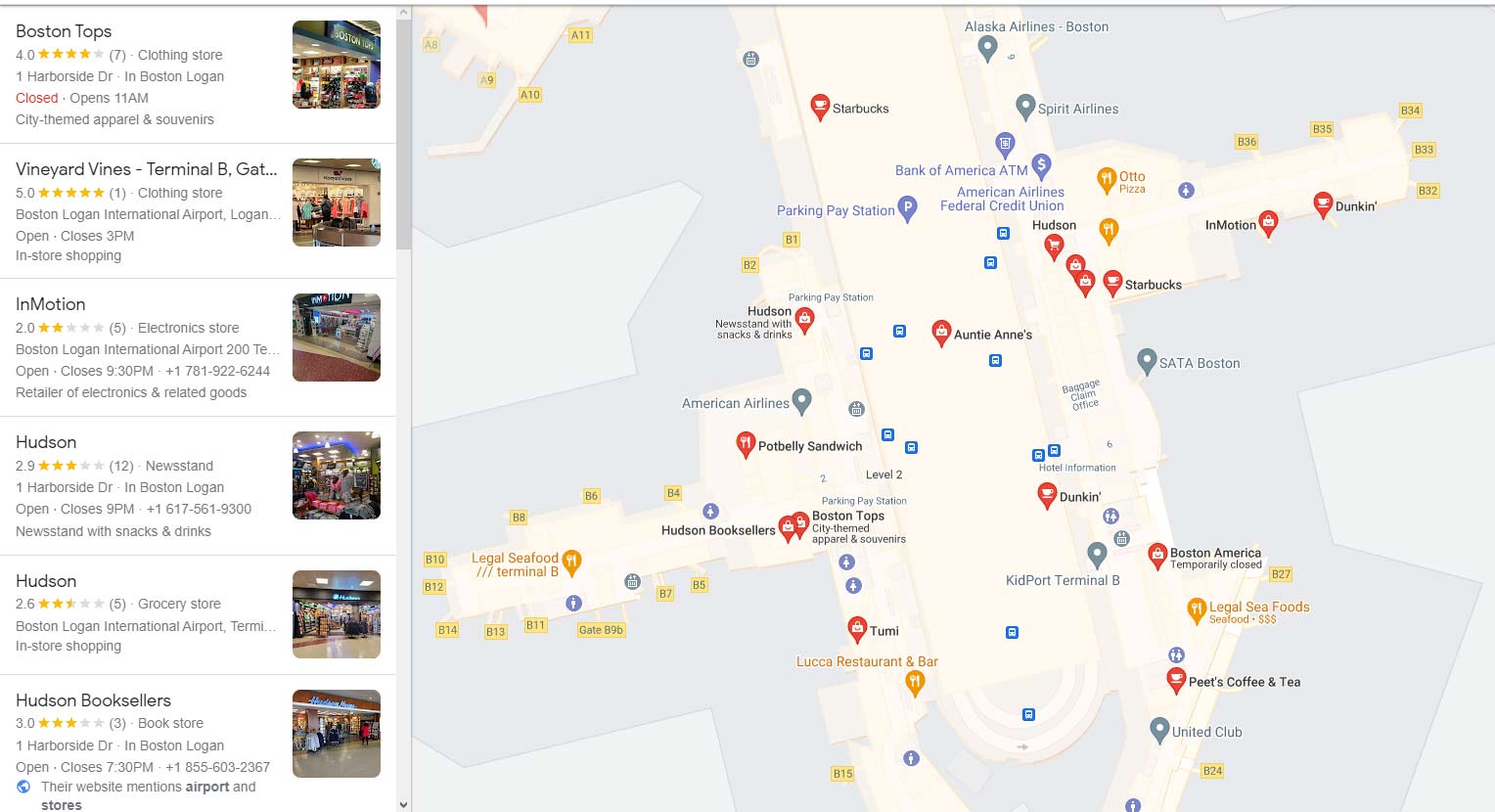 Let's look at the top three places that are popular among passengers.
Hudson. If you love fashion clothes, you should visit this store.
Kidspot. It sells goods for newborns and older children, as well as useful things for pregnant women.
Mac Cosmetics. Everything is obvious here. This store offers a wide range of cosmetics.
Separately, it is worth mentioning the world-famous Dunkin'. Here you can buy donuts and other food.
Logan Airport shops: terminal C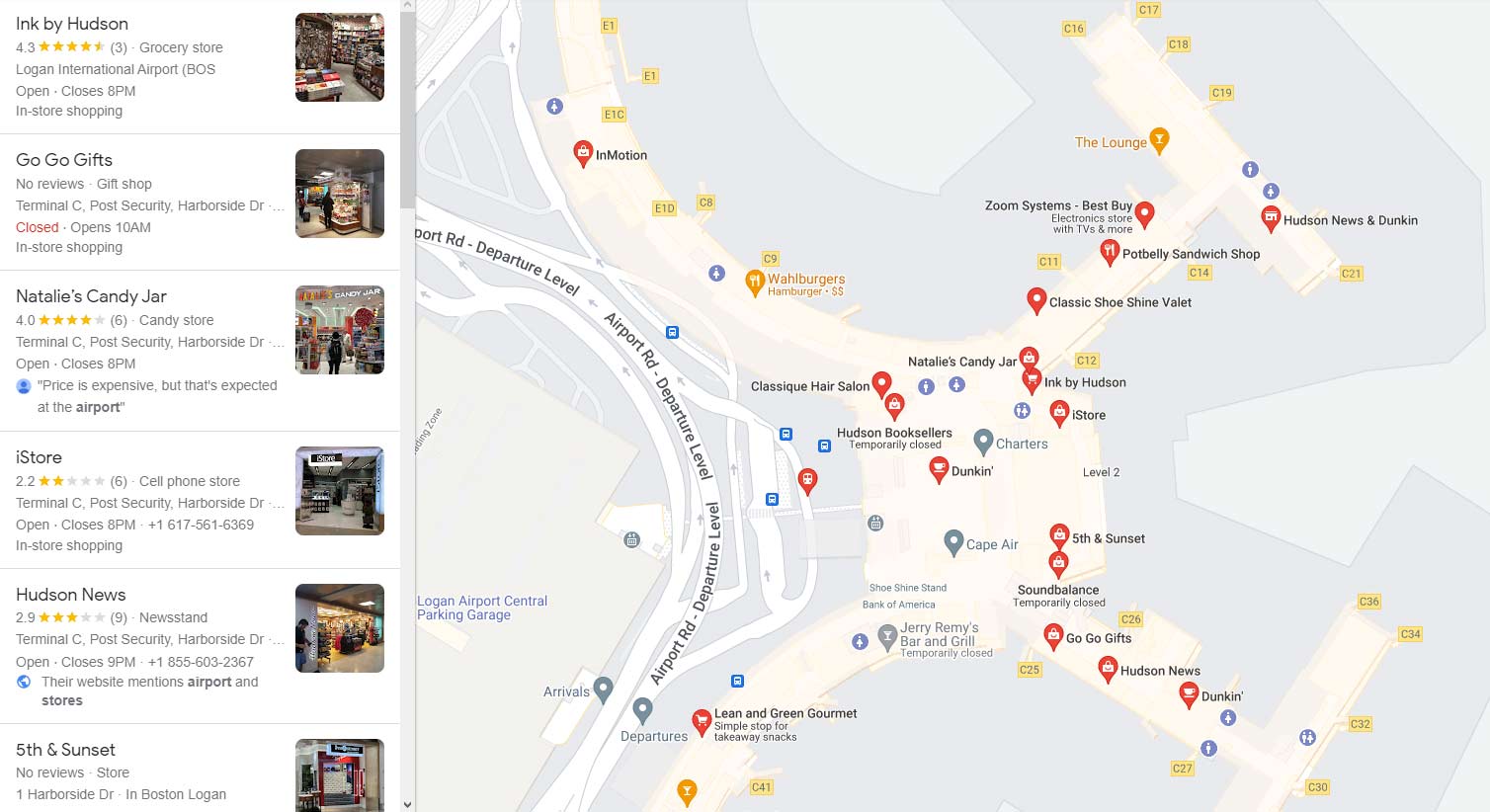 There are about 20 places that passengers like to visit.
Johnston & Murphy. Another place that is sure to appeal to fashion lovers. It sells premium clothing and footwear.
New Balance. This brand needs no introduction. Visit this store if you want to buy sportswear or shoes.
Go Go Gifts. Do you want to buy an original gift that will be remembered by the recipient for a long time? Most likely, you can find something suitable here.
Separately, we note iStore. This store will be very useful for you if, for example, your headphones are broken, and you have a long flight ahead of you. There is a wide range of accessories for mobile phones.
Shops in terminal E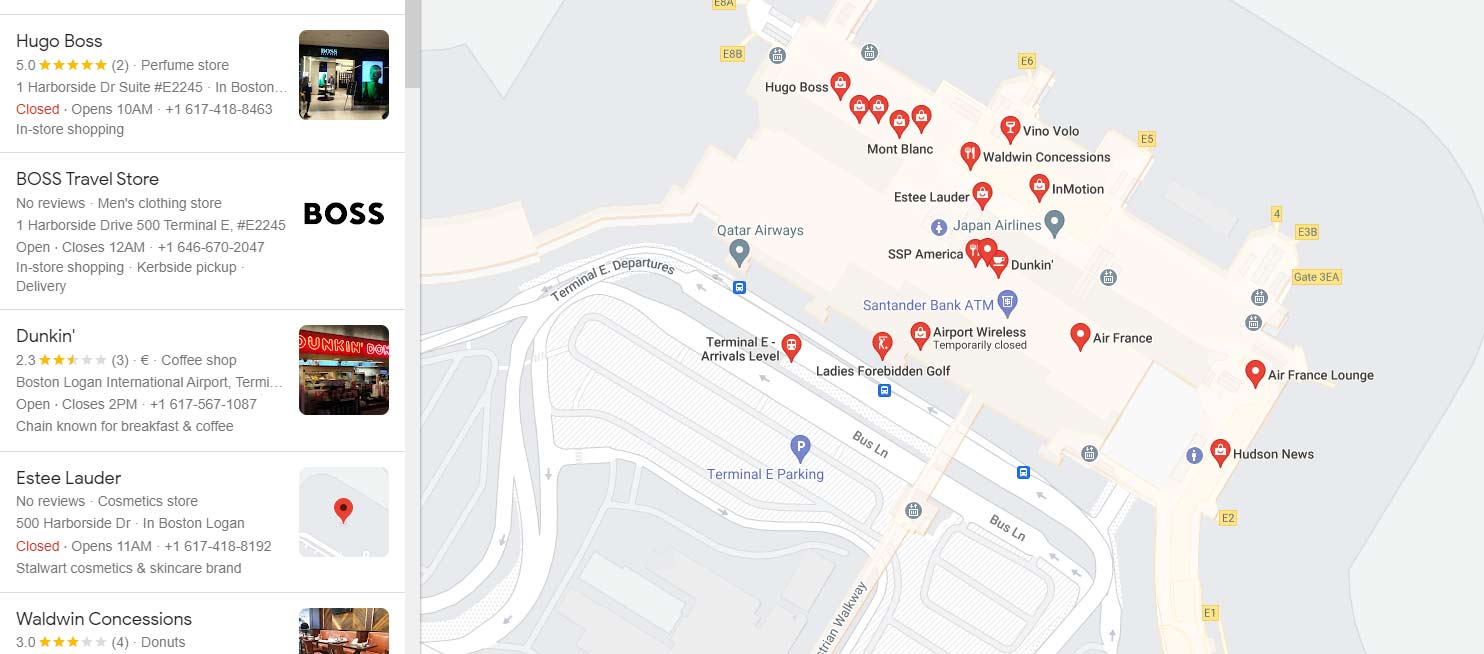 There are relatively few shops here, but you will still find plenty to do. In addition, we remind you that if you want to choose from a huge range of goods, you can visit the Boston Airport Duty Free.
Estee Lauder. This is an American cosmetics manufacturer.
Hugo Boss. Another brand known all over the world. Here you can buy clothes at low prices.
Mont Blanc. This is an unusual store. You can buy here exclusive pens, watches, jewelry, cufflinks, perfumes.
In addition, there is also the aforementioned Dunkin' in this terminal.