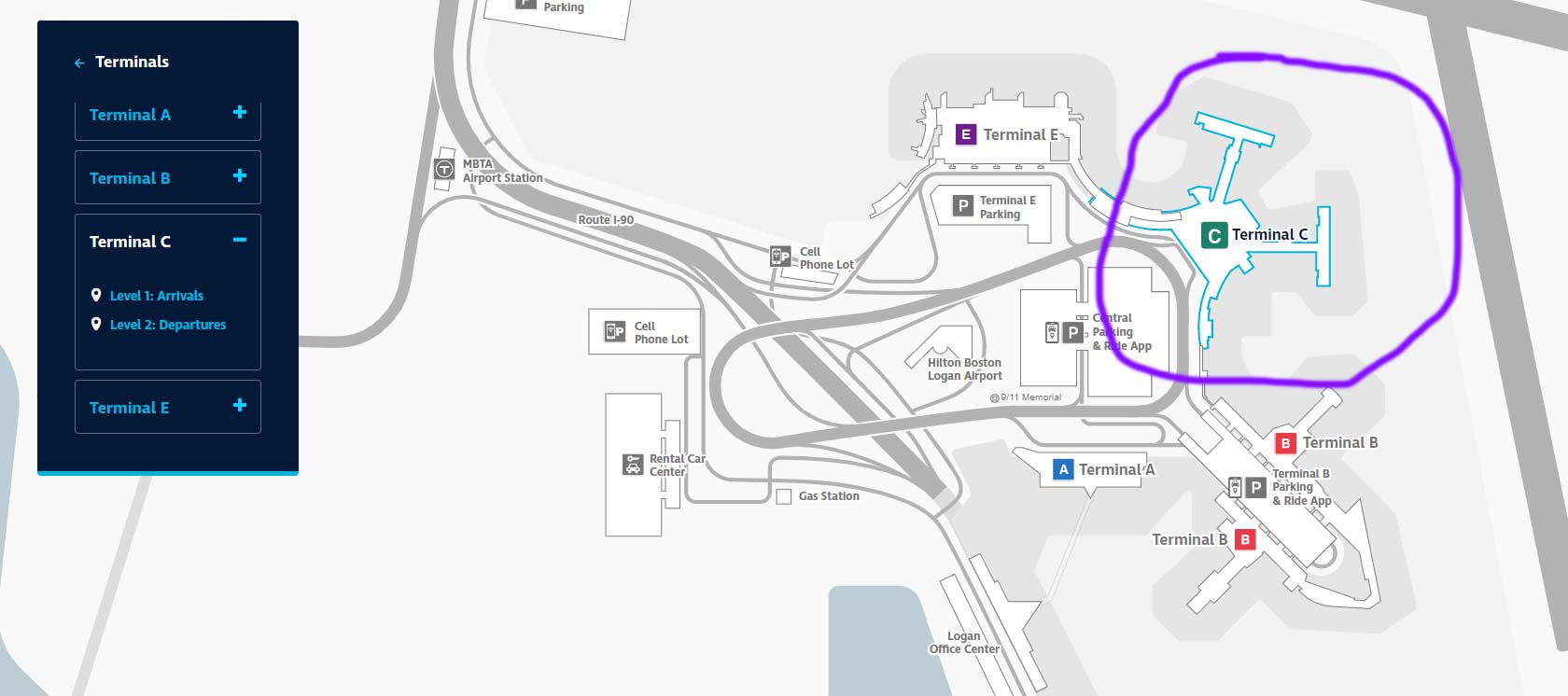 This terminal was built a long time ago. This event took place in 1967. However, during its existence, the terminal has gone through several renovations. This is a large terminal that serves only domestic flights.
The airport administration has made sure that passengers have access to all necessary services. There are restaurants, cafes, shops and so on. We will talk more about services below, in the corresponding section.
If you want to get to some other terminal, you can do it quickly and conveniently. Use Massport Shuttle Buses. This type of transport was created specifically for airport passengers. With it, you can get to any terminal and to some other important locations: for example, to a place where you can rent a car. Modern comfortable buses are used here. They are suitable for all types of passengers. For example, for those who travel with children, pets or have brought massive luggage with them.
If you need a location but don't know how to find it, use the airport's online map. To open it, you can use your smartphone, computer or tablet. The map shows catering establishments, terminals, and objects that are located outside the airport. If you don't have internet access, you can ask an airport employee for help.
Levels of terminal C in Boston Logan Airport
This terminal has two levels.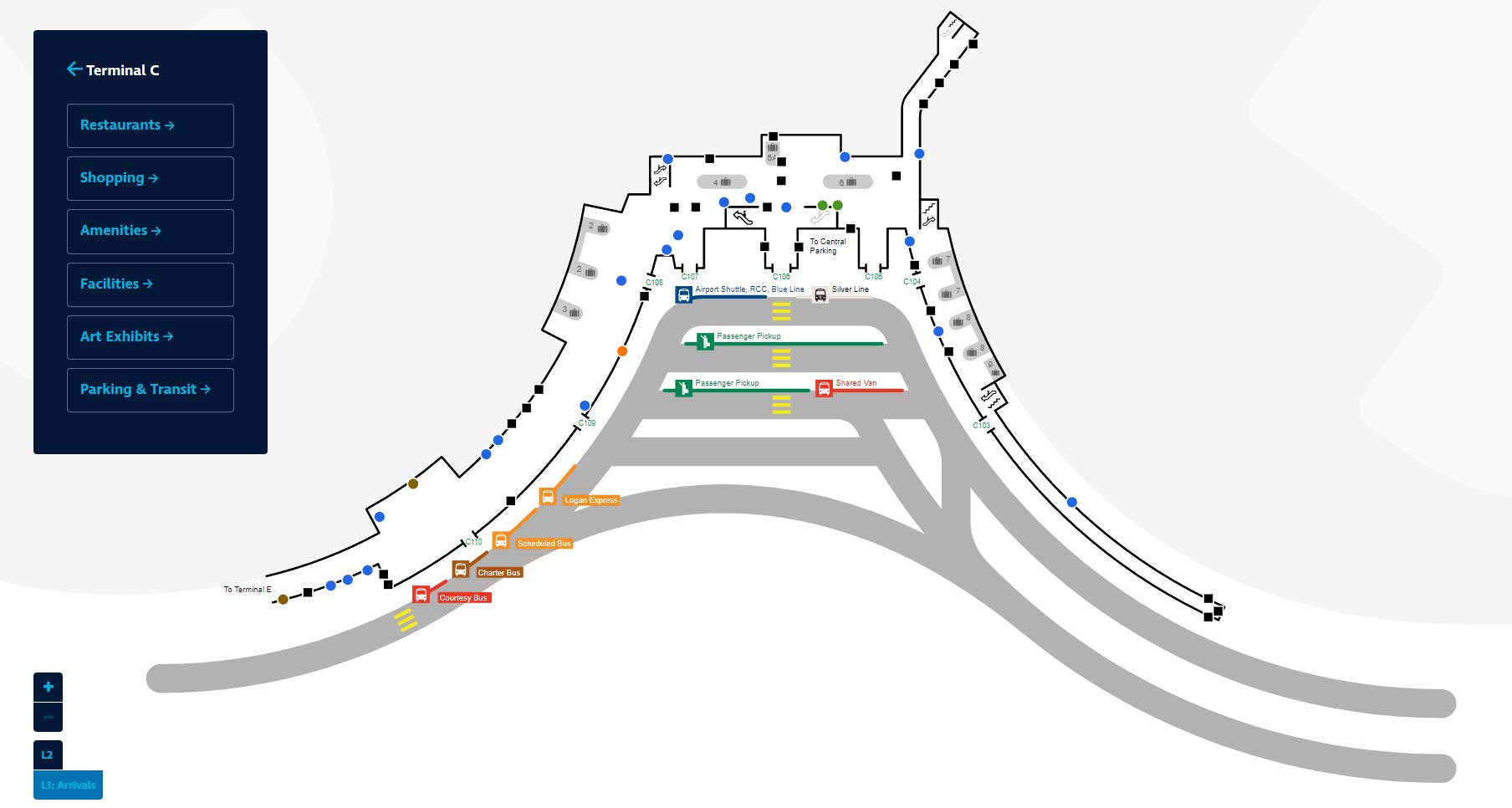 The first level is mainly for arrivals and baggage claims. In addition, here you can take advantage of numerous modes of transport. For example, we are talking about Courtesy Bus, Logan Express, Silver Line, Shared Van, taxis and shuttles. You can conveniently get to the place, which is located at the airport or outside it.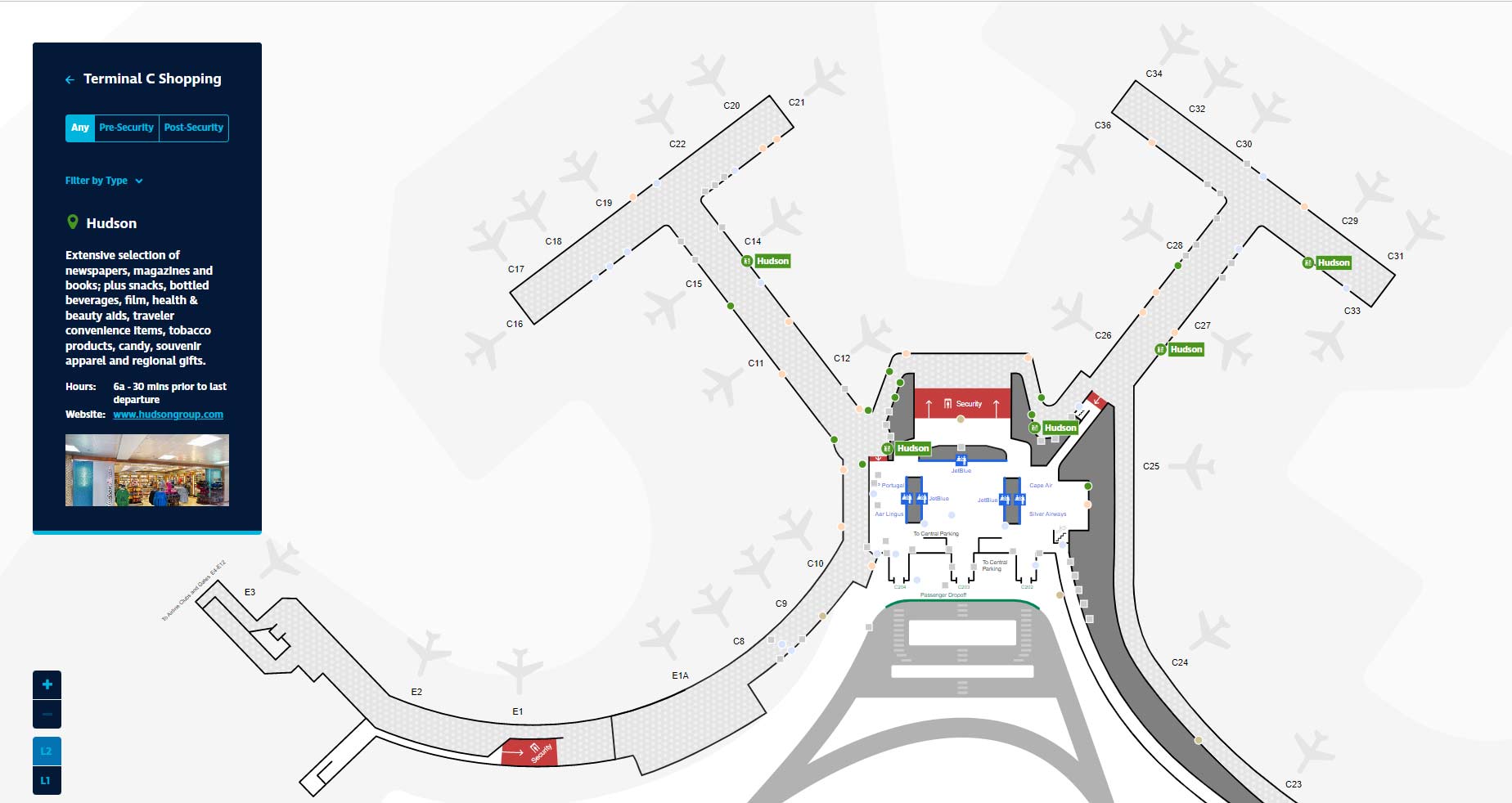 The second level is departures and check-in area. Each airline that uses this terminal has its own check-in area. We are talking about Alaska Airlines, JetBlue, Virgin America, Sun Country and Capa Airlines.
Services of Logan International Airport terminal C
As mentioned above, this terminal has a large number of services that are available to all passengers. If you want to have a bite to eat or drink some kind of drink, you can visit the restaurant, bar or classic cafe. Shoppers will find something to do in a large number of shops, including Duty Free.
If you want to solve your financial issues, ATMs and currency exchange points are at your service.
Passengers with children can spend time in family restrooms. There are similar places for passengers who travel with pets. The pet relief area will help you.
In addition, this terminal has a shoe shine area, SmarteCarte and hydration station.
Lounges at Logan Airport terminal C
This terminal cannot boast of a large number of lounges. There are two of them here: USO Lounge and The Lounge.
The lounge is a place where you can comfortably spend time while waiting for your flight. There is a fee to use these locations. For example, visitors of The Lounge pay from $39 per passenger.
If you decide to spend time in the lounge, you will have access to many useful services. For example, here you can eat, drink alcoholic and non-alcoholic drinks (water, juice, tea, coffee, and so on), watch TV, use wireless Internet. Various office equipment is at the service of passengers: printers, scanners, copiers and so on.
If you want to know where each of the lounges is, use the Boston Logan Airport terminal C map. In addition, as mentioned above, you can ask an airport employee for help.