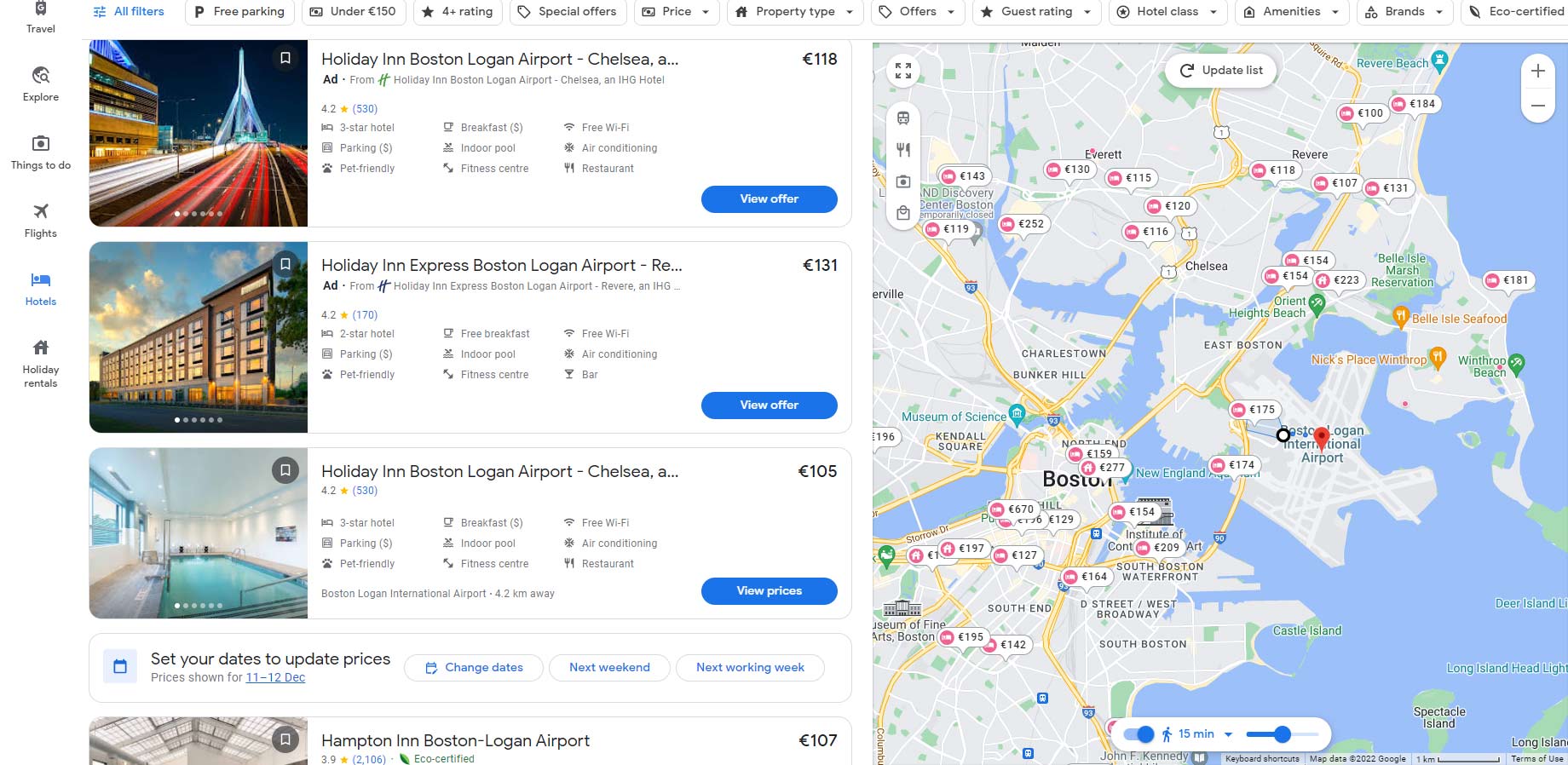 You've come to Boston for a day or several days and don't want to rent an apartment for such a short period of time? Then a lot of hotels near the airport are at your service! Many of them are in close proximity. For example, there are hotels that are located just 500-1000 meters from the airport.
There are both cheap hotels near Logan Airport and premium options. You can find a good place for a traveler with children or pets. If you are a businessman, you can rent a hotel room, which has a conference room and a large number of office equipment.
Some of the hotels near Boston Airport
Let's take a look at a few places that are popular among airport passengers.Hilton Boston Logan Airport. This is not the cheapest hotel near Logan Airport, but it provides comfortable conditions for its guests. This hotel is directly connected to the airport via a skybridge. This is the only hotel that has a direct connection to terminal A and terminal E. An alternative way to get to the hotel is the shuttle. This hotel is a great choice for people who love sports, as there is a fitness center.
Embassy Suites Boston at Logan Airport. This hotel doesn't have a direct connection to the airport, but it is close to this airport (1.2 km). This is a great option for business travelers. There is a conference room for 300 people. The hotel also has a fitness center and an indoor swimming pool.
Global Luxury Suites East Boston. Despite the name, this is a relatively cheap hotel near the airport. Here you can use the gym, swimming pool and a large number of household appliances. In addition, each room has a terrace. The hotel has a lounge accessible to all residents.
Courtyard by Marriott Boston Logan Airport. This hotel is located further from the airport (4.5 km), but it is also worthy of your attention. Guests note comfortable furniture and excellent condition of the rooms in general. Each room has air conditioning, cable TV, free wireless internet. An important advantage of this hotel is the availability of free parking for all guests.
If you would like to get more information about any of the motels near Logan Airport, simply call the hotel and ask any questions you have. Alternatively, you can check out popular travel websites (such as Booking.com). Here you can find information about prices for accommodation, about services, about exact geolocation and so on.