This terminal is special. This is the only terminal used for international flights. The second name is John A. Volpe International Terminal. It has 12 gates. The last two (E10-E12) were added recently. This was done as part of the airport's adaptation for Airbus A380 planes.
This location is connected by a transport network with other terminals at the airport. Passengers can use the Massport Shuttle Bus. This is a special type of transport designed for airport passengers. With it, you can get to terminals A, B, C. In addition, the bus can take you to other important places: a hotel or a place where you can rent a car.
The terminal is equipped in the best traditions of modern airports. Firstly, you can use one of the many services, including restaurants, cafes, shops, family restrooms, and so on. Secondly, there are six lounge areas that are available to all passengers.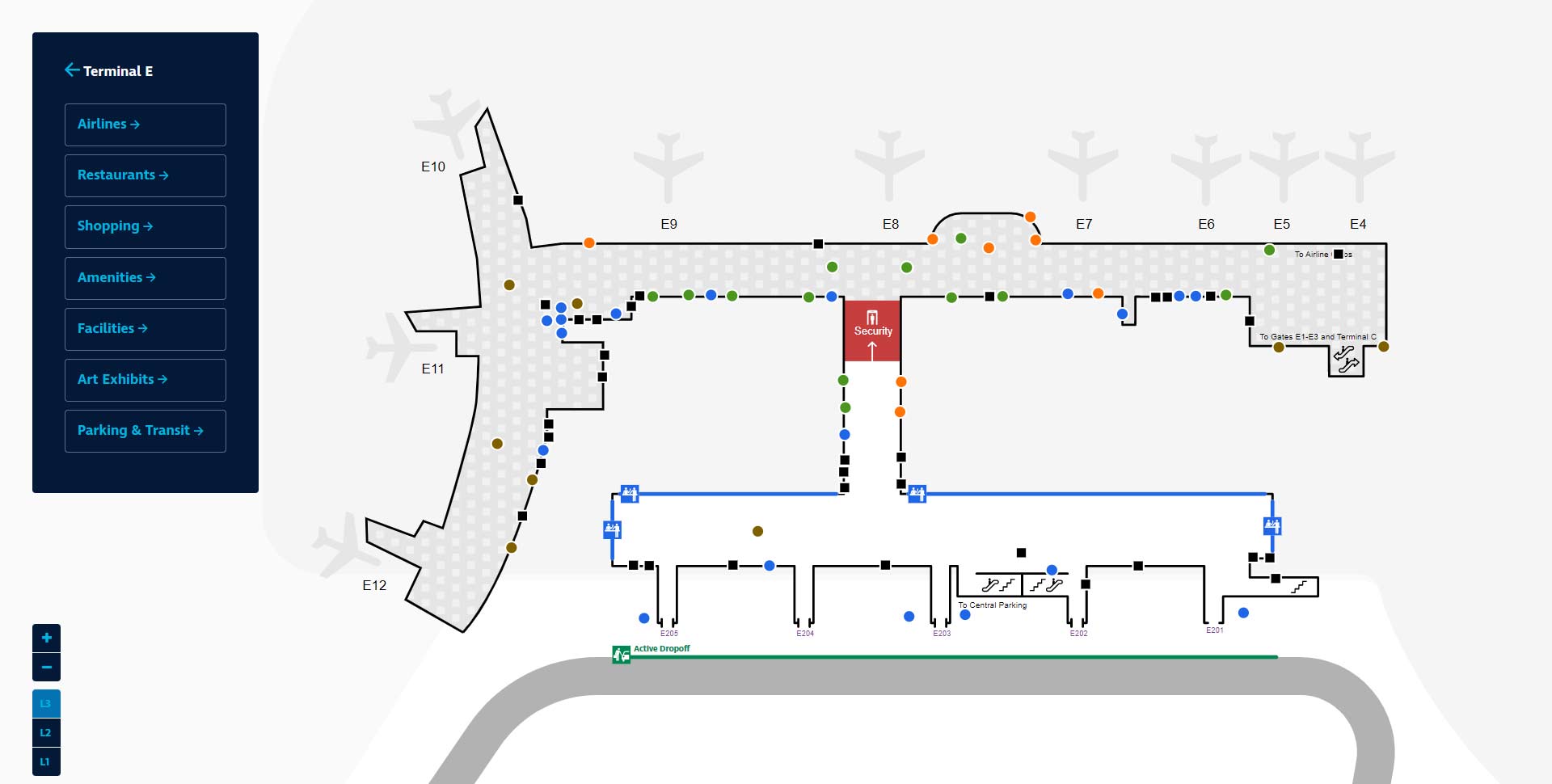 Since there are many useful locations in this terminal, a person who is here for the first time can get lost. To prevent this from happening, we recommend using the map of Logan Airport terminal E. You can see many places on this map: medical offices, catering establishments, shops, and so on. If you still cannot find the required location, you can always ask the airport employee for help.
Levels of Boston Logan International Airport terminal E
This terminal has three levels. Let's look at what these levels are used for.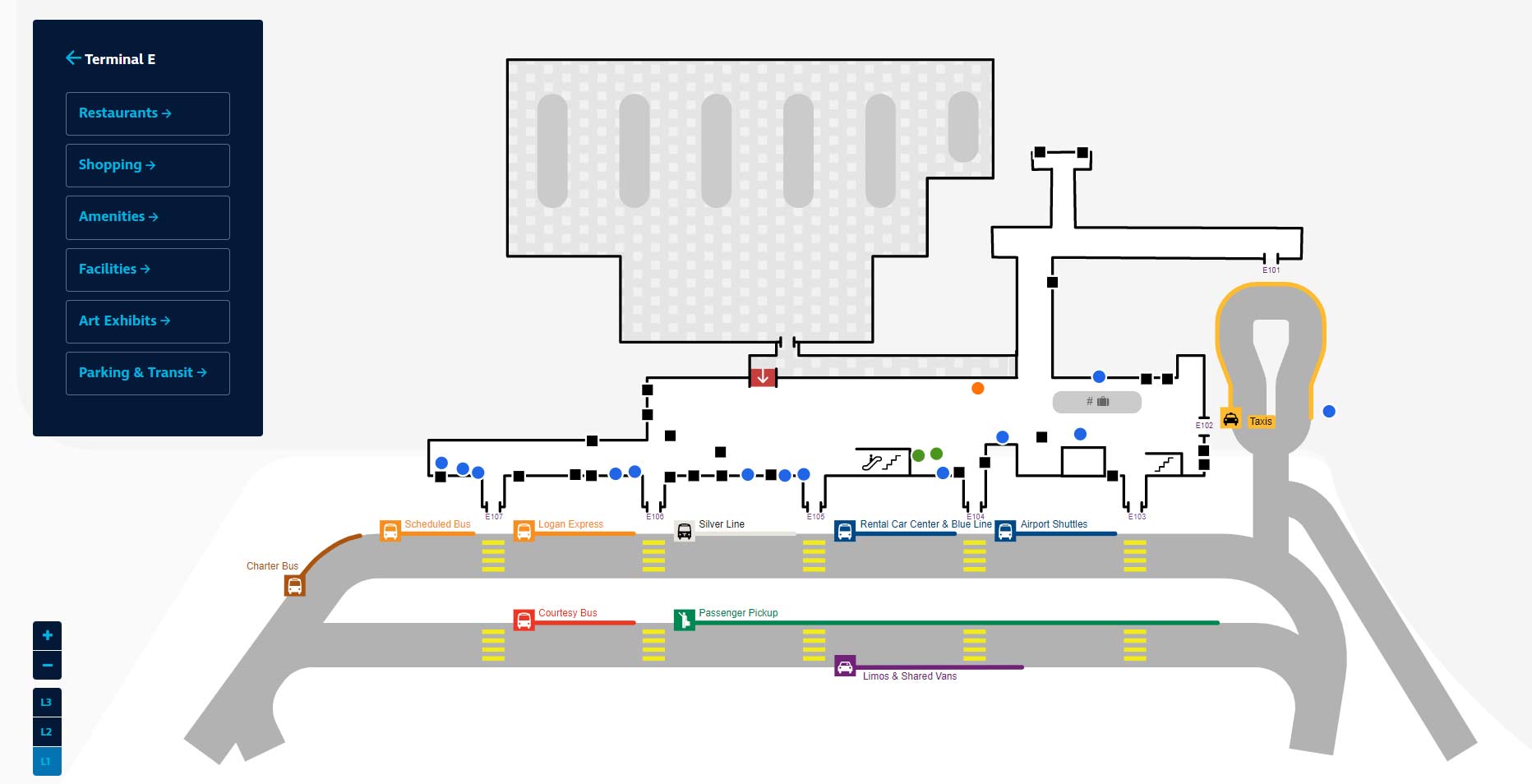 Level 1. This is the arrivals area. In addition, since this terminal serves international flights, there is US Customs and Border Protection. At this level there are stops of many transports: Charter Bus, Shared Van, Limos, Scheduled Bus and so on.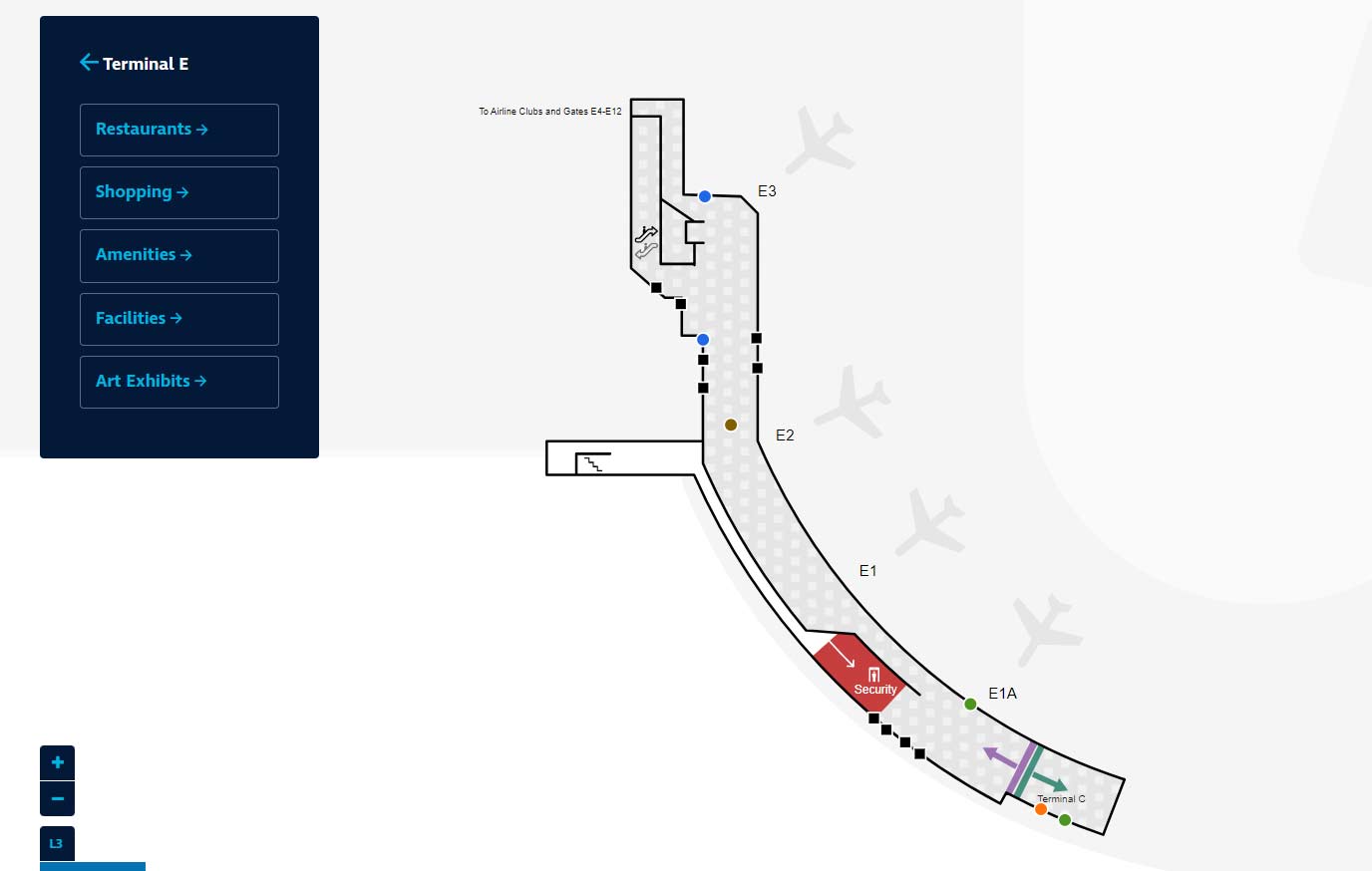 Level 2 is used for departures. It also has US Customs and Border Protection.
Level 3 is used for departures and check-in. Here you can find boarding gates E4-E10.
Services of terminal E in Logan Airport
As in any other modern airport terminal, there are a large number of useful services. Of course, you can visit one of the many restaurants, cafes and bars. You can buy a souvenir or something more useful in a large or small shop. There is also, of course, Duty Free with a huge range of goods.
If you need cash, you can use one of the ATMs. If you need to exchange currency, visit one of the currency exchange points.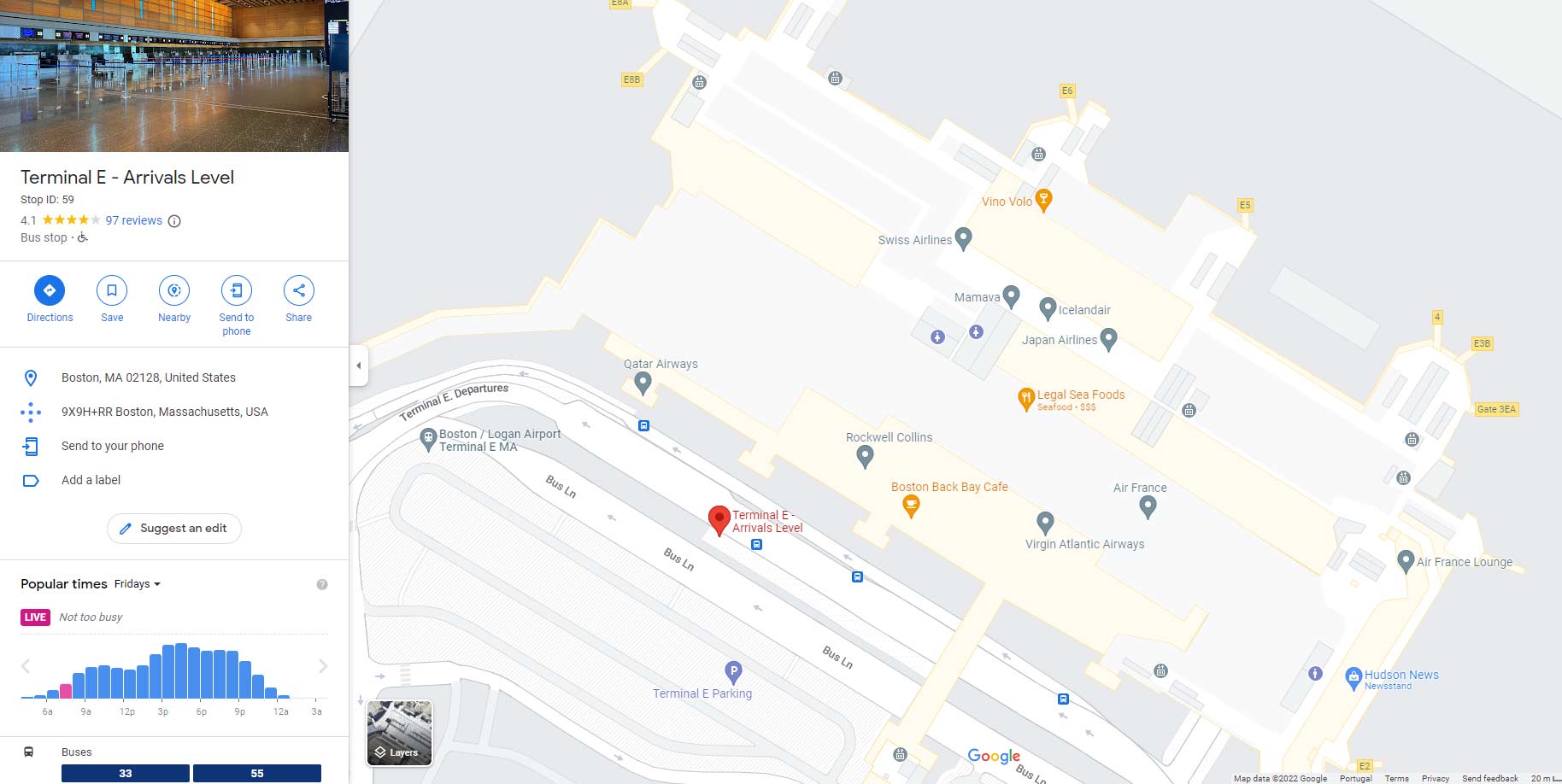 Some other services that this terminal has: hydration station, family restrooms, pet relief area, SmarteCarte.
These locations are scattered throughout the terminal. As mentioned above, in order to navigate the space well, you can use the online map of this terminal.
Lounges of Boston Logan Airport terminal E
Among all the terminals, this terminal has the largest number of lounges. There are six of them here. These locations are organized by some airlines. Here is a list of lounges: Virgin Atlantic Boston Logan Clubhouse, Lufthansa Lounge, British Airways Galleries Lounge, The Emirates Lounge, The Club, Air France Lounge. Each lounge has its own opening hours, so check the information on this issue before your trip. Locations are subject to a fee. For example, to spend time in The Club, each passenger needs to pay from $39.
Here you can watch TV, use wireless internet, take a shower, check flight information, read the latest press, eat and drink an alcoholic or non-alcoholic drink.