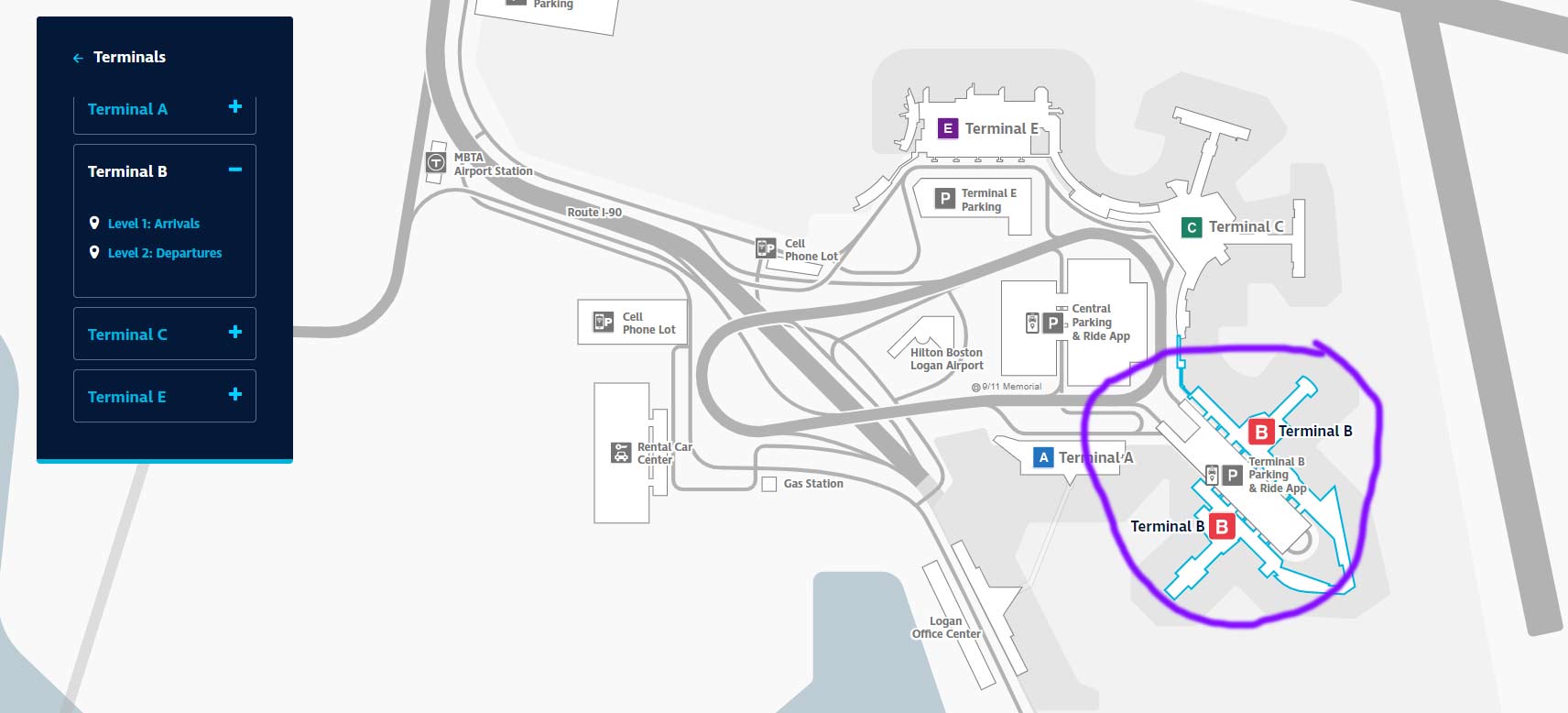 This terminal is designed to serve domestic flights. In fact, almost all airport terminals (except terminal E) have such a field of application. This terminal consists of two parts: South and North buildings.
This terminal has many services that allow passengers to feel comfortable. There are a large number of shops, catering establishments and so on.
If you want to get to any other terminal from here, we recommend using the Massport Shuttle Buses. This is a special type of transport that runs between terminals. In addition, the bus stops near the hotel, Car Rental Center and some other useful locations.
If you want to quickly find a way to some place, you can use the online airport map. This map can be opened on any computer, smartphone and tablet. You need internet access. In addition, you can ask an airport employee for help right on the spot. He will tell you how to find a particular location.
Levels of Boston Logan Airport terminal B
This terminal has two levels.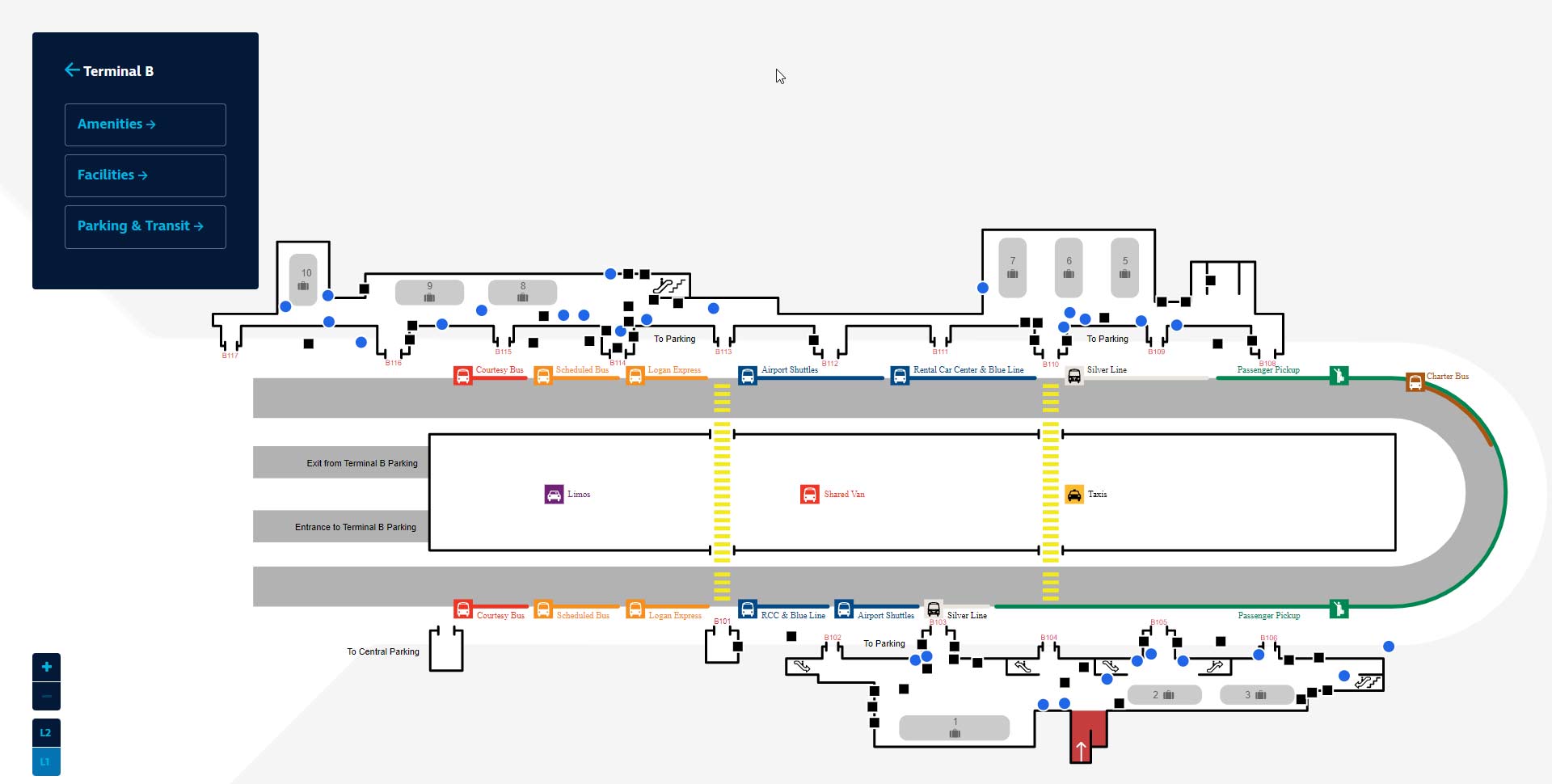 Level 1 is the arrivals and baggage claim area. A distinctive feature of the level is that it is divided between the South and North buildings. To quickly get to the place, which is located in a neighboring building, you can use the walkways that this terminal is equipped with. There is Ground Transportation on the first level. Here you can find stops for the following transport: Courtesy Bus, Silver Line, Logan Express, Charter Bus, taxis, shuttles.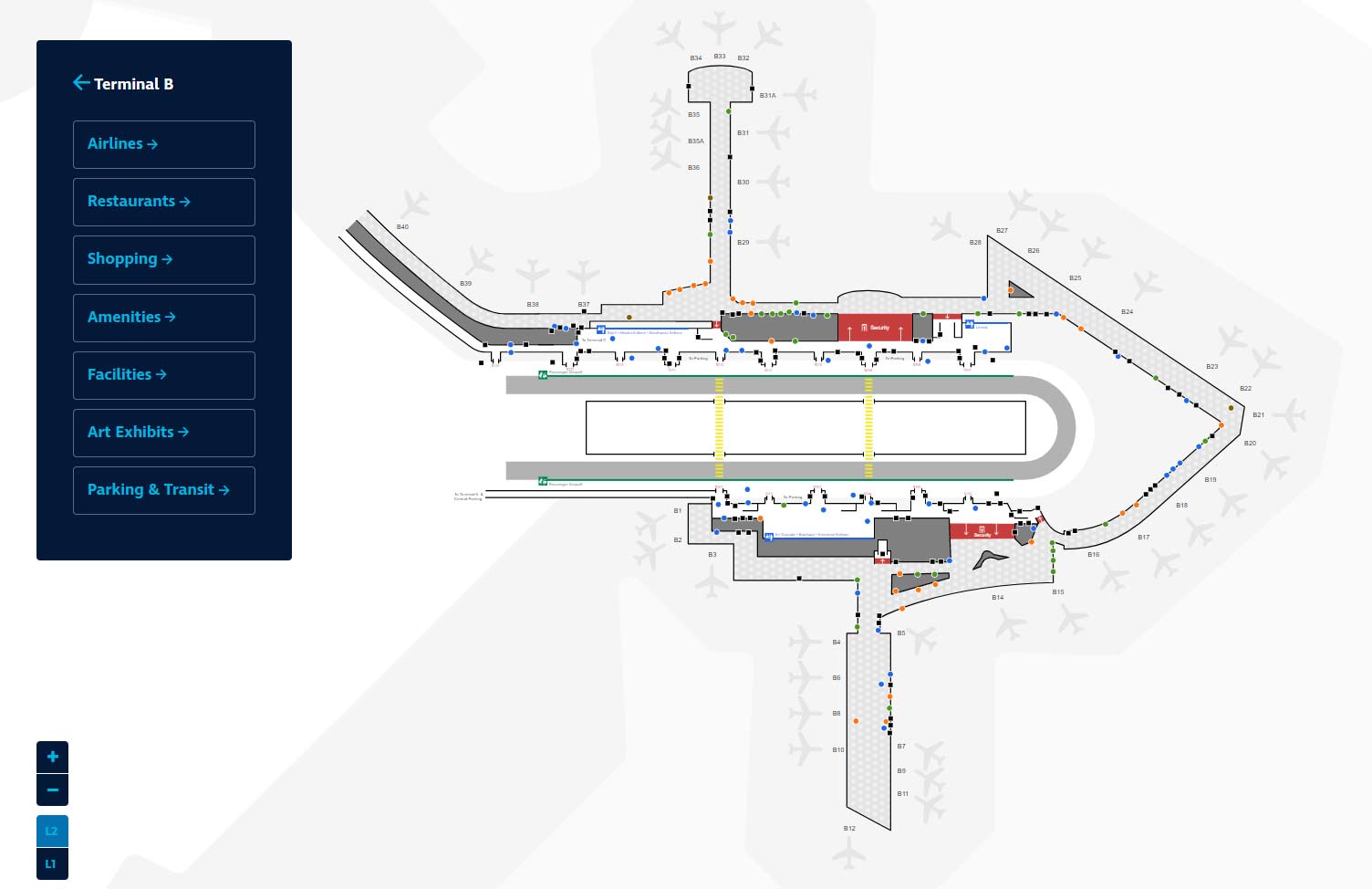 Level 2 is for departures and check-in. As in the previous case, this level is divided between South and North buildings. On the second level there are several restaurants, bars and shops.
Services of terminal B in Boston Logan Airport
As mentioned above, there are a large number of catering establishments, including children's cafes, bars, and so on. Shoppers can spend time in one of the shops. Of course, there is also Duty Free with a huge range of goods.
Each passenger can use an ATM and visit a currency exchange office. If you are traveling with the whole family, you can enjoy your time in the family restrooms. Great news for passengers who take their pets on the road: this terminal has a pet relief area. Some more services available at Logan Airport terminal B: SmarteCarte, shoe shine service, hydration station.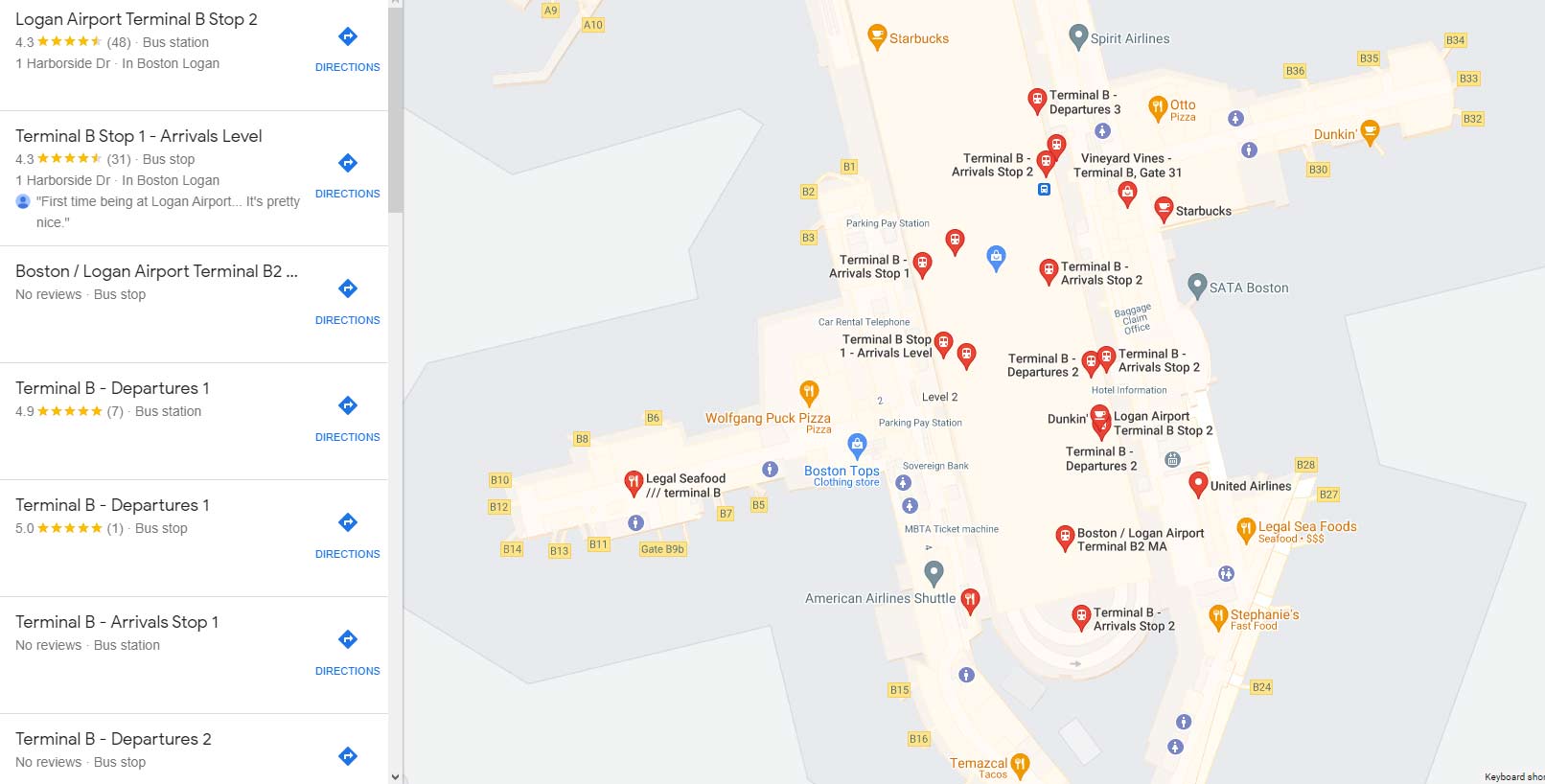 Lounges at Logan International Airport terminal B
Lounges are very popular among the passengers of this airport. These are locations that offer passengers all the necessary services to make them feel comfortable. The lounge is a great option for people whose flight is delayed or has been cancelled. If you just want to spend some time in comfort while waiting for your flight, you can check out these places too.
This terminal has two lounges, which are organized by two airlines: United Airlines and American Airlines. Each lounge has its own opening hours, so you should look for reliable information in advance before your trip.
Lounge visitors can drink tea, coffee, juice, alcoholic drinks. You can have a snack or order a premium dish. Passengers can read the latest press, use wireless Internet, watch TV, use a printer or other office equipment. The use of lounges is paid. Each location has its own tariffs.