Top 10 Must-See Attractions in Boston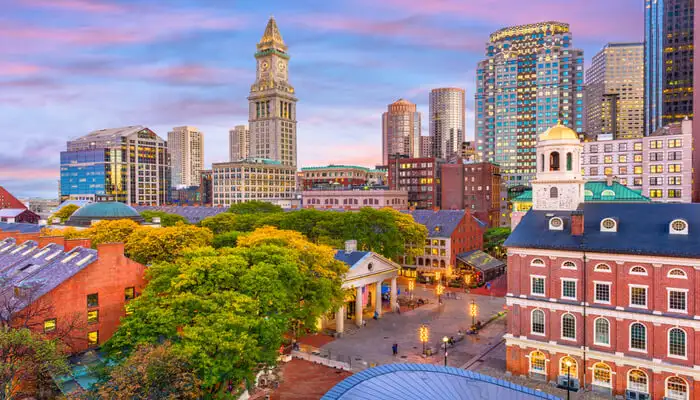 Boston is a city with a rich history and a unique blend of old and new attractions. If you're planning a trip to Boston, make sure you don't miss these top 10 must-see attractions.
Fenway Park: Home of the Boston Red Sox, Fenway Park is the oldest baseball park in the United States and a must-see for any sports fan. Take a tour of the park and learn about its rich history.
Freedom Trail: The Freedom Trail is a 2.5-mile trail through downtown Boston that takes you past 16 historical sites, including the Massachusetts State House, Paul Revere's House, and the site of the Boston Massacre.
Harvard University: Located just outside of Boston in Cambridge, Harvard University is the oldest institution of higher learning in the United States and one of the most prestigious universities in the world. Take a guided tour of the campus and learn about its history and famous alumni.
Boston Common: Boston Common is the oldest public park in the United States and a great place to relax and people-watch. Take a stroll through the park and enjoy the beautiful scenery.
USS Constitution Museum: The USS Constitution is the oldest commissioned warship afloat in the world, and the museum dedicated to it is a must-see for anyone interested in history or naval warfare.
New England Aquarium: The New England Aquarium is home to over 20,000 animals, including sea turtles, penguins, and sharks. Don't miss the giant ocean tank, which is home to Myrtle, a 90-year-old sea turtle.
Boston Tea Party Ships and Museum: Learn about the events leading up to the American Revolution at the Boston Tea Party Ships and Museum, which features interactive exhibits and a reenactment of the Boston Tea Party.
Museum of Fine Arts: The Museum of Fine Arts in Boston is one of the largest art museums in the United States, with over 450,000 works of art. Don't miss the Art of the Americas wing, which features artwork from pre-Columbian times to the present day.
Faneuil Hall Marketplace: Faneuil Hall Marketplace is a popular shopping and dining destination in downtown Boston. Don't miss the historic Faneuil Hall, which has been a marketplace and meeting hall since the 18th century.
Boston Public Library: The Boston Public Library is one of the oldest and most beautiful public libraries in the United States. Take a tour of the library and admire the stunning architecture and artwork.